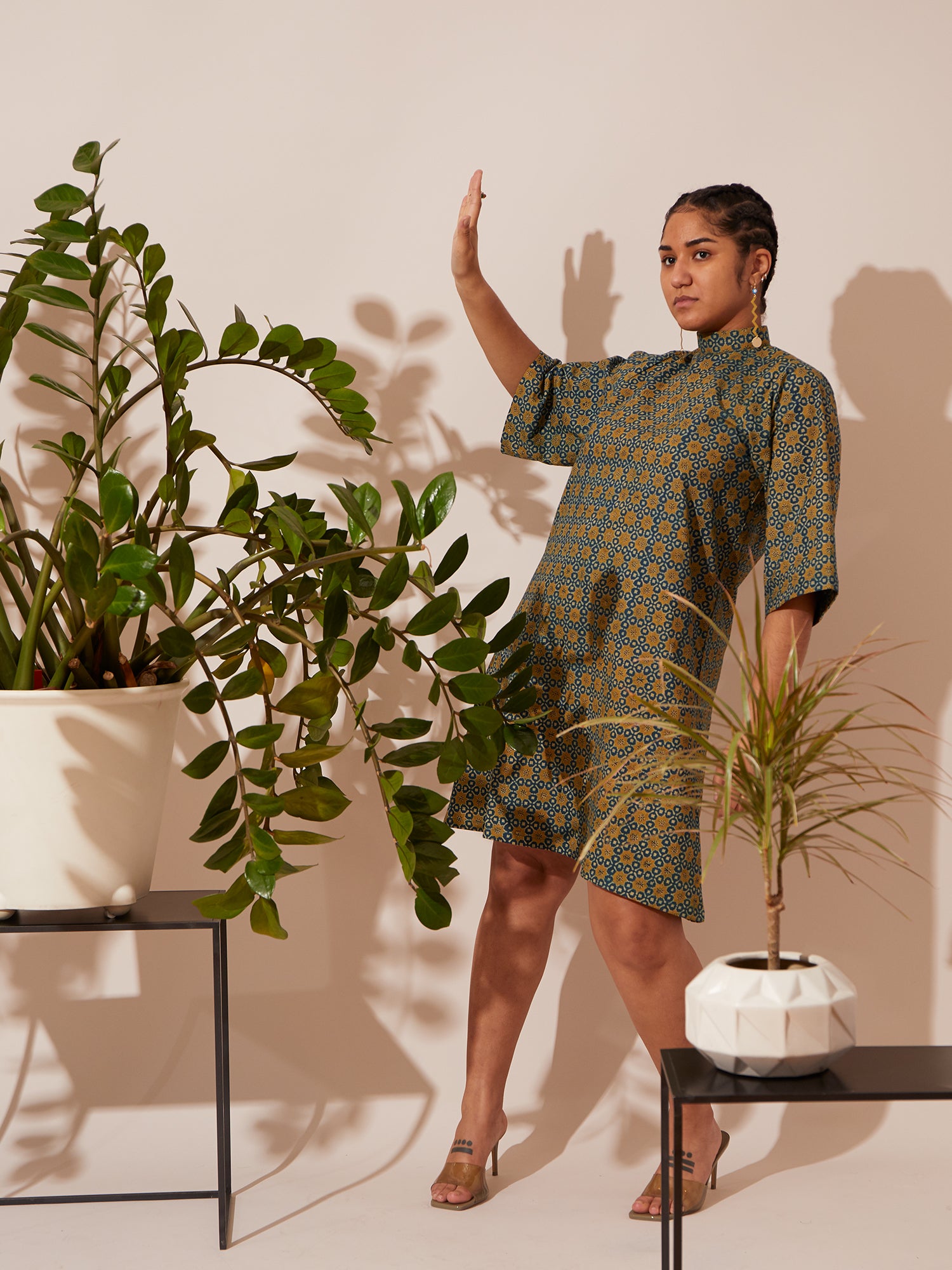 About Istani
Istani is a New York based/Pakistan inspired eco-conscious lifestyle brand, full of stories and traditions.
Founded by Tehmina Brohi, a Pakistani-born and NYC-espirited citizen of the world, Istani celebrates the heritage of what truly means to live between lands by being unapologetically you.
At Istani, we source handcrafted fabrics from devoted local artisans in rural Pakistan. Our timeless garments are designed for modern and conscientious people. Taking inspiration from diverse cultures and the richness of nature, we aim to constantly celebrate the curious joy of being human.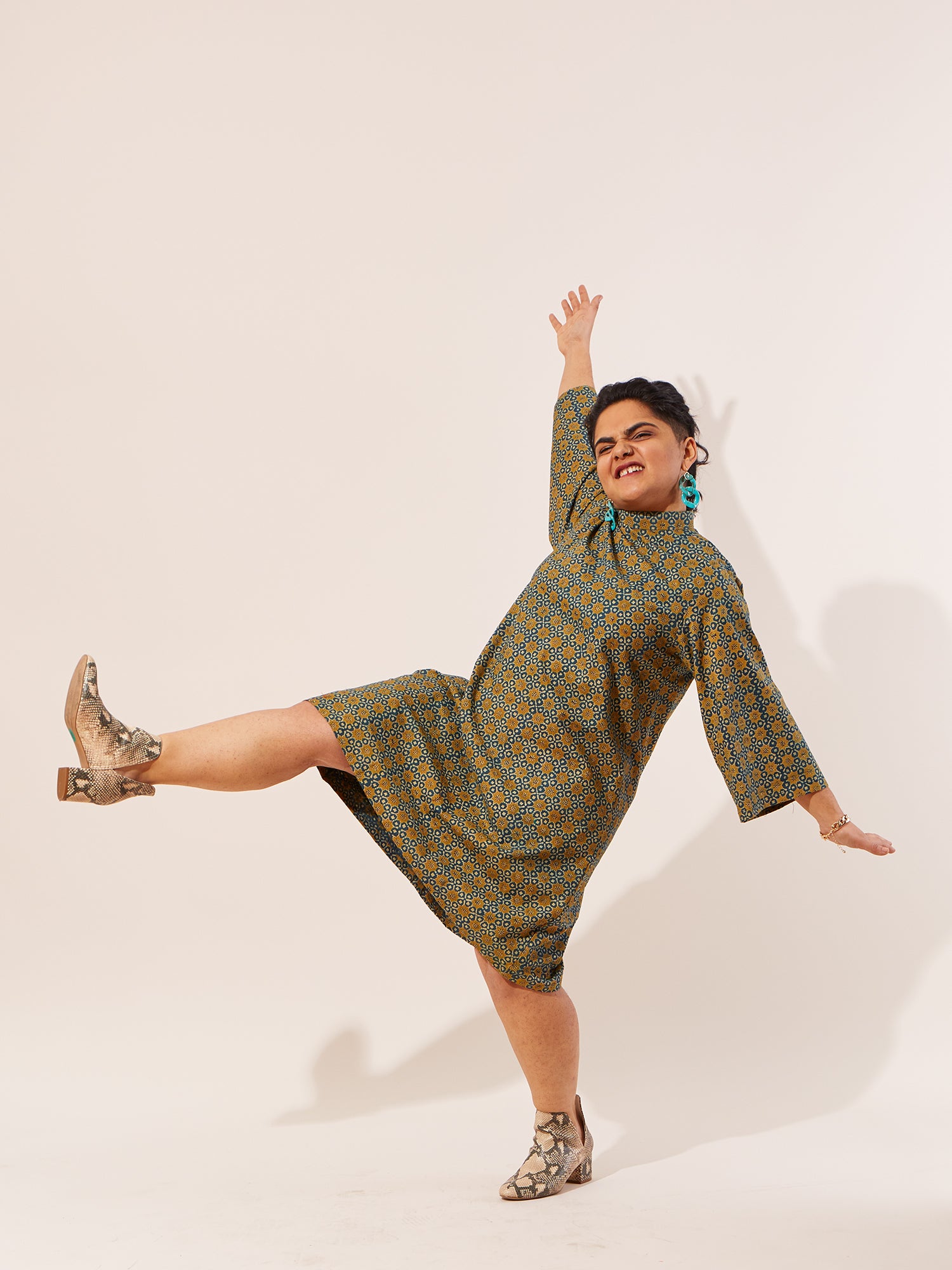 Our founder, Tehmina
Hi, I am Tehmina, a Pakistani-born, NYC-cultivated citizen of the world. Before embarking in the wonderful journey that is Istani, I spent my time building a non-profit career.
In 2017, fueled by my thirst for creativity, I decided to put that career aside and travel, initiating a self-discovery journey through different cultures. During this time, and while reconnecting with family in Pakistan, I slowly sowed the seeds of what Istani is today.
I was given firsthand access to the meticulous art of Ajrak and the devoted craftsmen behind this beautiful natural dying process. Deeply inspired by the art itself, my goal quickly became to do my part in highlighting and preserving this 5000 year old craft.
With no formal business or fashion education, I began producing garments in 2019, therefore giving birth to Istani. Since then, I made it a priority to regularly visit Pakistan, get to know our suppliers, build deeper relationships with the local workshops we hire and develop a deeper connection to the land and my roots.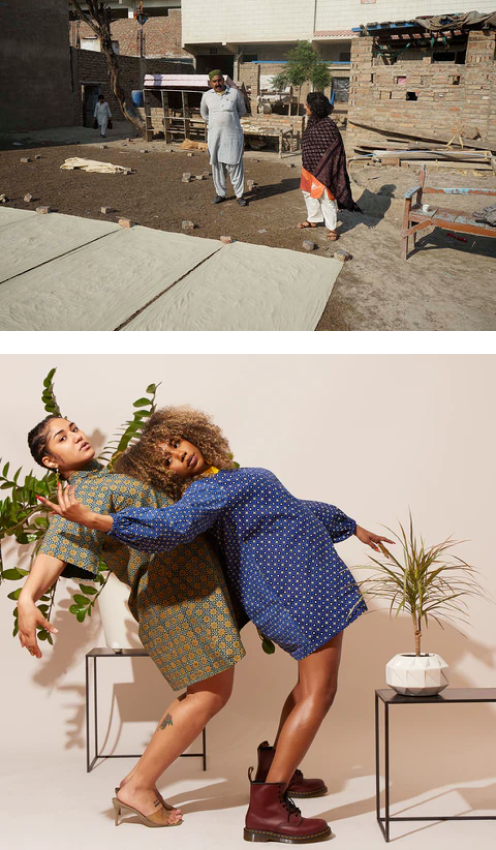 Thoughts on Ethics & Sustainability
Sustainability is inherent to the work we do. The woodblock printing method of Ajrak uses all natural ingredients, while incorporating all five elements into its' textile-making process.
As U.S. based designers sourcing textiles from Pakistani craftsmen, we do understand the economic power disparity at play. As we value our relationships with our manufacturers and suppliers, we leave it up to them to take the lead in setting prices for their meticulous work.
We strongly believe that our indigenous systems of productions are inherently resilient and sustainable. It is our goal to preserve and highlight these methods of production, in order to achieve a sustainable future.
We work slowly and mindfully to create high-quality garments that you can feel good wearing. With good and proper care, these products are meant to last you for years, possibly even generations to come.

The Craftsmenship
We travel across time and space to bring you original and unique textile craftsmanship. Istani is inspired by the Ajrak method of woodblock printing, now scarcely found in very few rural workshops in Pakistan. We are in awe of the quick and meticulous work of these craftsmen, and hypnotized by the repetitive geometry represented on their fabrics. Our goal has became to pull from the past and across cultures, in order to create a hybrid style by prioritizing quality over quantity.